Foam Upholstery at Kelly's of Cornmarket, Wexford
We stock a large range of foam upholstery. Most of the foam we sell is used for refurbishing or repairing suites or chairs and also for benches and window seats. It has also been used for a large variety of reasons, such as, soundproofing, insulation, animal beds and costumes.
We stock foam squares from 12″ x 12″ x 2″ up to 20″ x 20″ x 4″ costing between €6.00 – €33.00
We also stock small sheets of 36″ x 24″ in 1″ and 1/2″ and larger sheets 72″ x 48″ in 1/2″ – 4″
We can order thicker foam, specific shaped or high density foam depending on your requirements. Call us or drop into the shop with your measurements and we can give you a guideline price on the foam costings. If you are able to make a paper pattern of your measurements it would be advisable as we can get a more accurate cutting design for you.
Polyurethane foam is our lowest quality and cheapest foam, and will often not return to its original form. We cannot guarantee the foam will maintain its original shape and thick pieces will develop "sink" areas after over time.
High Density Foam is a more resilient foam that is generally used for sofa and chair cushions, bay windows, boats and camping beds. This foam has a longer lasting life and will return to its original form after use.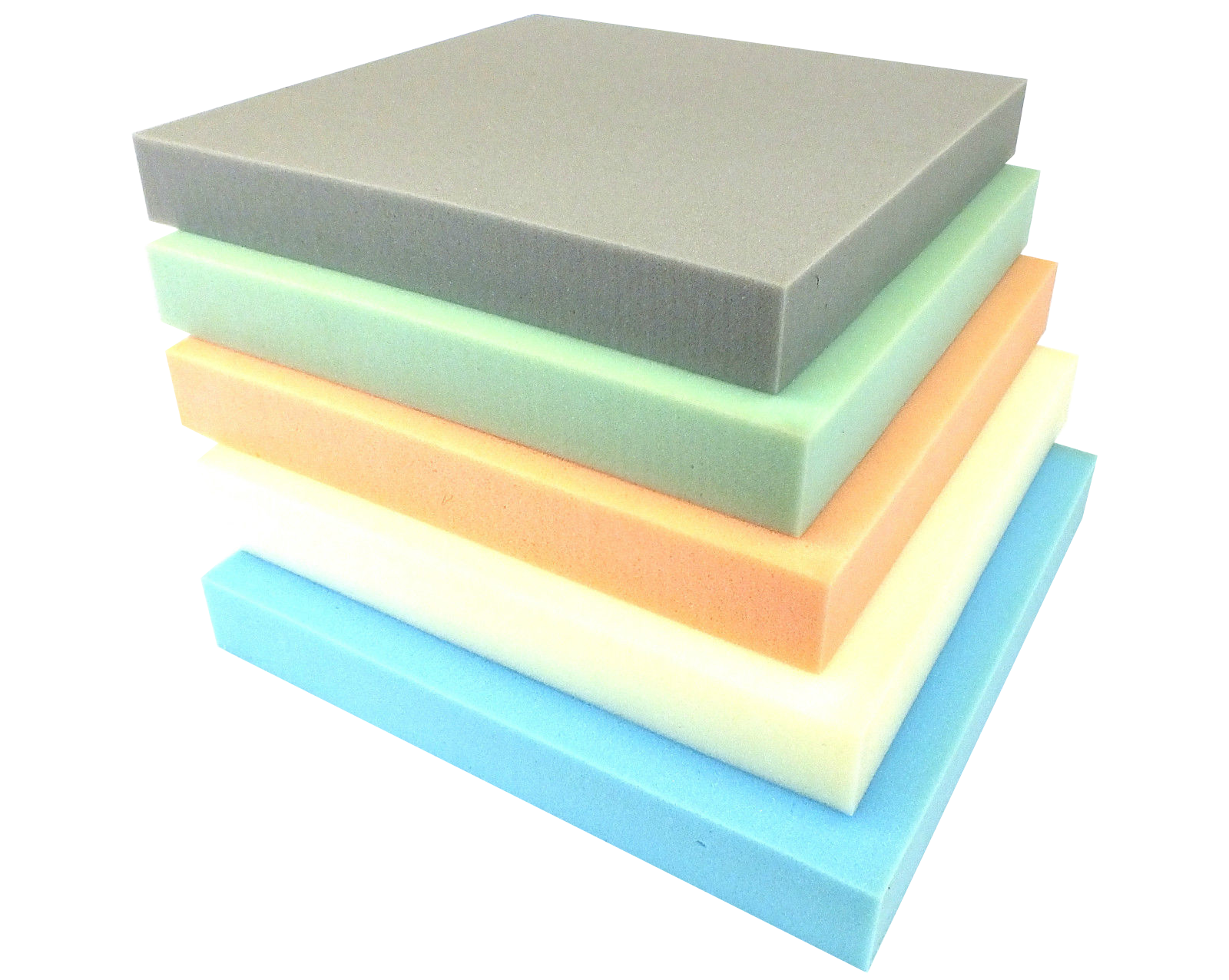 Contact Us